Being a tourist in Toledo is not easy. Many believe that Toledo is visited in a morning, or in an afternoon, and make the mistake of travelling in a hurry from Madrid and coming back in the afternoon on AVE, or just spending a morning in this city. You have to sleep in Toledo and spend at least two nights to get to know "a little" the Imperial City, the Three Cultures or the Magic Toledo. But discovering the secrets of Toledo is something more complicated, can we help you?
Here are some very useful tips that will make your visit to Toledo easier, as well as preparing for your trip, if you are far away:
The Cathedral. An essential visit.
1. Prepare your trip. Don't "go crazy". Look at hotel and restaurant recommendations online (if you're reading this it's a good start) and prepare a list of monuments and places to visit. Good planning won't ruin your visit. Here's an article with some recommendations: Prepare your visit. Go sightseeing in Toledo.And it's not very expensive: "Visita Low cost a Toledo"
Book your hotel at a good price with these recommendations (or click here to see offers on hotels):
2. Don't make a "getaway" from Madrid. If you visit the capital of Spain, or stay there, spend at least two days and nights visiting Toledo. This city is not known in a while, and Toledo changes radically at night. Walking around many corners when the sun goes down is a unique experience that has nothing to do with the hustle and bustle of the day. Five "secret" corners to visit in Toledo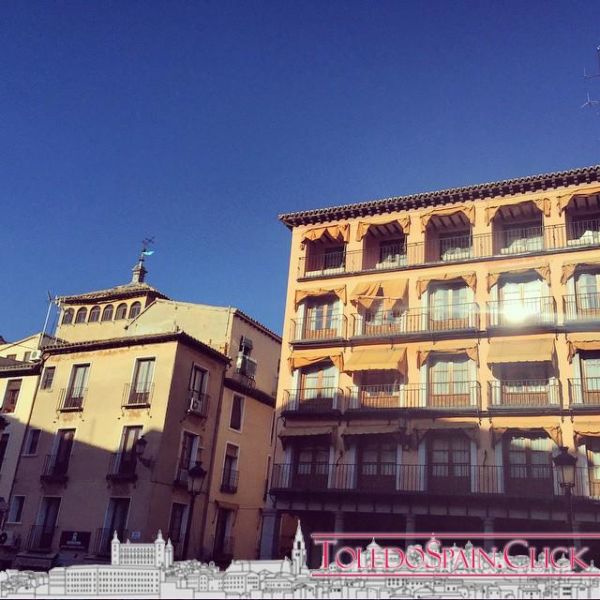 Plaza de Zocodover.
3. There is a lot of Toledo to discover. This city is much more than Zocodover, Calle Comercio, Santo Tomé, the Cathedral, the Alcázar… There is much more to discover in one of the most monumental cities in the world, and one of the most beautiful in Spain. Walk through hidden corners, without fear (Toledo is very safe, nothing will happen to you) and access old churches, convents, bridges… See here what Toledo has to offer.
Bridge of Alcántara and Alcázar
Bridge of San Martín
4. Don't forget to take a walk along "the valley round", where you can enjoy the view we share above. You can spend an afternoon (if the weather is good) walking from Alcántara Bridge to San Martín Bridge, taking a long walk that will show you an unusual Toledo. If your thing is not to walk (it takes a long time), you can always take the tourist bus or the train that passes through this place. The ten most impressive photographs of Toledo
5. The best way to get to know the city is to let yourself be guided by the people who live there. We all know this and it's a very satisfying experience, as they show you places and stories that are very difficult to know by themselves. If in addition the route tells anecdotes and curiosities of the city, not only historical data, and offer points of view "different" from the usual, the experience will be unique. In Toledo there are companies that show you "another Toledo", in thematic routes dedicated to very diverse themes. One of the best known is "Descubre el Toledo Mágico", although lately very singular experiences have arisen that show the city from the fantasy, as for example "Toledo Siniestro: houses and enchanted places" or "Legends and myths of Toledo". Don't miss these routes through Toledo. Companies of routes, walks and guides in Toledo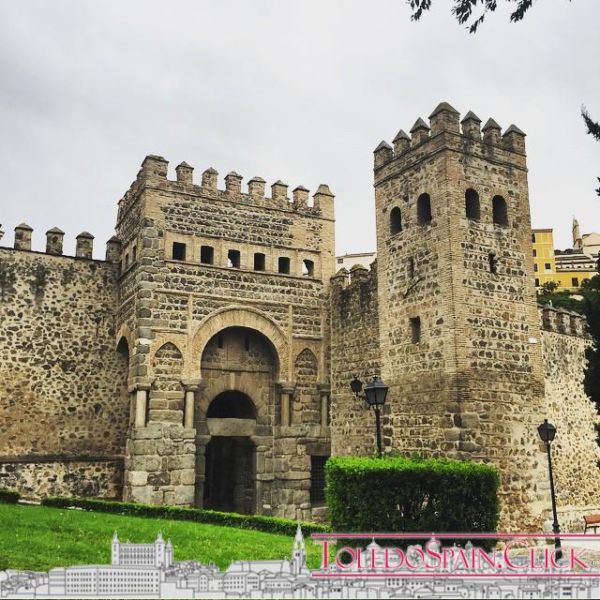 Puerta de Alfonso VI
5. One of Toledo's greatest charms, in addition to its great monuments and history, is the magic of its streets and some corners. In some cases, the stories that are told are truly frightening: 13 places to be scared in Toledo
Toledo Sinister Route, several groups after the theatre
You dare with the Sinister Toledo?
6. Walk aimlessly. Perhaps one of the best tips we can give about this great city is to let ourselves be carried away by our feet. In the end they will hurt a little (don't wear heels), but the experience will fill even the most complicated fantasies. Toledo preserves a unique medieval structure, a marvellous Jewish quarter, corners that seem not to have passed the time… Spend an afternoon strolling aimlessly through the Jewish quarter… It's unforgettable.
View of Toledo over the Tagus
7. Take advantage of bridges and festivities. Many of us do, but it's not bad to remember that during bridges there are usually many more activities in Toledo. Check out our calendar of events and see the activities they prepare in "Toledospain.click Guides". There are very special times of the year for Toledo, such as Holy Week, Corpus Christi, All Saints night, etc., in which you will find activities that are not programmed at any other time. Toledo also organises its "Toledo night" in summer, with many activities, summer concerts, etc. On the other hand, if you don't like the great masses of people, avoid these days and visit this city during the week.
Surf a little more on our website. You will find many articles that will help you to make your visit more comfortable, for example: