Visiting Toledo with children can be a "complicated" or immensely enjoyable experience, it all depends on the prior planning we do. Here are some guidelines and criteria so that the visit to the city of Toledo with the youngest children does not become a bad memory.
The Journey.
Getting to Toledo is easy from anywhere in Spain, as it is a very well communicated city. There are frequent "escapes" of tourists who are staying in Madrid and arrive by AVE. We always advise visitors to spend at least two nights staying in the city. There are numerous hotels of exceptional quality, economic and luxury, for all pockets.
Find a hotel in Toledo
You can consult the following offers or click here and look for other dates with good prices in Hotels, hostels and tourist apartments in Toledo.
It is easy to reach by high-speed train (AVE) from Madrid (Atocha) in 20 minutes. If you are a large family, you will find certain advantages that apply RENFE (we recommend booking tickets online in advance to avoid problems and get discounts)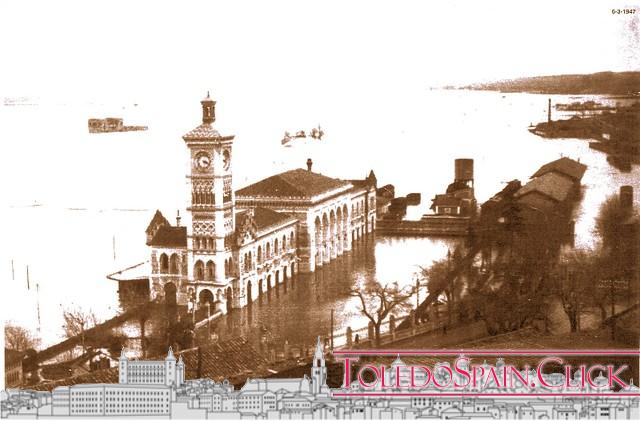 Interior AVE Toledo Station
Interior of Toledo High Speed Train (AVE) station. Photo (CC) by marcp_dmoz
The arrival.
If we arrive by car, we can park in one of the paid car parks or free car parks throughout the city. If you are new to Toledo, don't even think about driving through the helmet, especially if you have an SUV, minivan or similar. Call the Hotel beforehand to find out the most comfortable way to get there, especially if you have very small children or many suitcases. There are Taxi and public bus services from the AVE Station and various points in the city. There are hotels that are located outside the town centre, beyond the walls, easily accessible in some cases by public transport or walking (distances in Toledo are not excessively long) And be careful with the GPS not to get stuck in an alley…
You will also find tourist offices that provide wonderfully good information on the various options for visits, transfers by public transport, timetables, services… In the We will find a tourist office in the AVE train station and so many others scattered around the city, among which are those in Zocodover or in the Town Hall Square.
What do I do with the children in Toledo?
If you are very small and carry a cart, Toledo is quite accessible although there are numerous cobblestone and cobblestone streets, which makes travel expensive, but not impossible. The time of year will greatly influence the quality of the visit, as it is not the same to walk through Toledo on July 15 at 40 degrees than in January… The ideal is to visit the city in spring or autumn, although stays in summer can be endured leaving late afternoon or early morning (sometimes complicated with children).
Some museums offer children's activities, workshops and sometimes exhibitions and specific activities. Our advice is to call before the great museums or visit their Web and you inform: Museum of the Army, Sephardic Museum, Museum of El Greco, Museum of Santa Cruz, etc..
The great monuments such as the Cathedral, San Juan de los Reyes, walls, etc., will impress children considerably.
The ascent to spaces such as the towers of San Ildefonso or the Routes of Toledo are also recommended for certain ages, especially for teenagers, because of the enormous historical and didactic burden they possess and the access to places that until very recently have remained "hidden", such as the famous "Cueva de Hércules"
.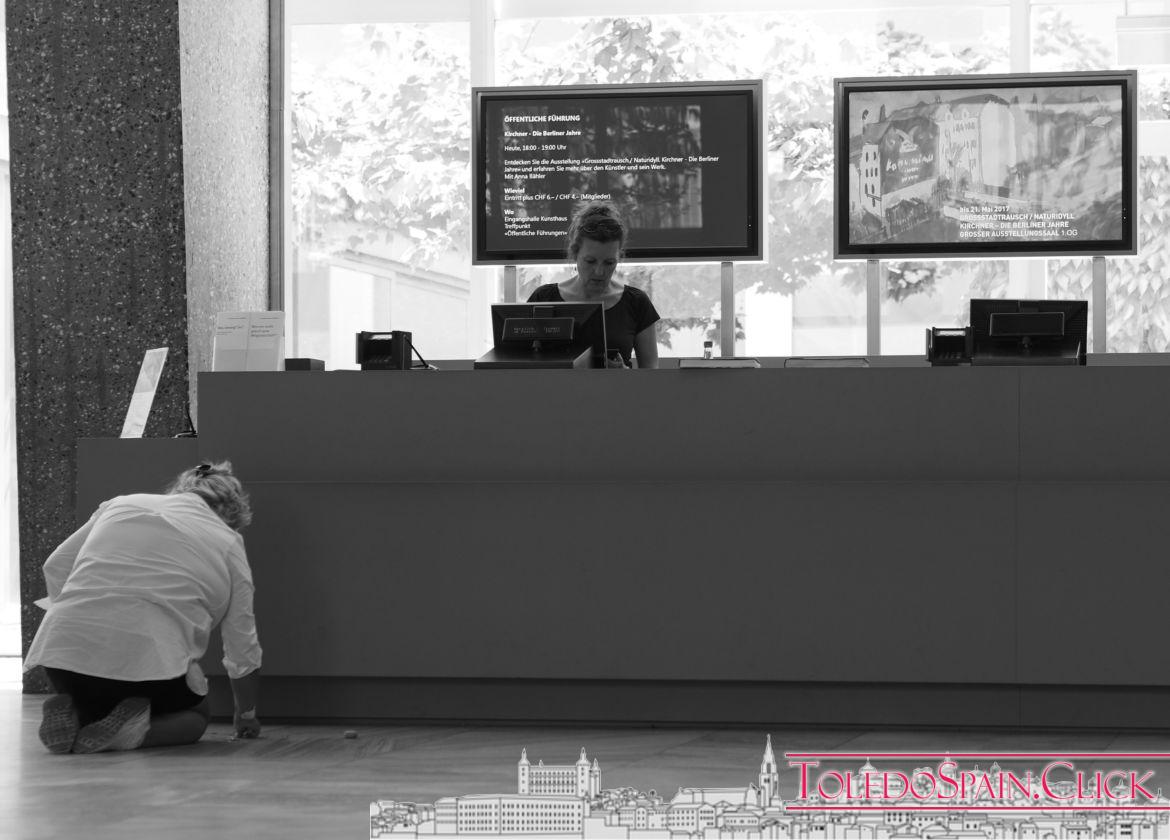 A recommended option are the routes for children organized by Toledospain.click Guides.
With the youngest, the visit must be taken with more tranquillity, and there are always routes in leisure transport such as the "Tourist Bus" (Tourist Web Bus) or the "Tourist Train" (Web) that runs through the city, especially for the comfortably seated views offered from the area of the Valley. Both depart from Zocodover.
A clarification to be made about these two services is that they do NOT usually wander through the interior of the old town of Toledo beyond the Plaza de Zocodover (go out and enter it).
The streets of Toledo are too narrow, both are limited to make a "panoramic" from the old town to the area of the Valley, where you can stop to make the typical picture (for this is a great option)
A very fashionable activity nowadays in Toledo is to launch through the longest urban zip line, which is located in Toledo, next to the bridge of San Martín. Fly Toledo tells you everything on its website.
You can also take advantage of the day to join a route offered by official tourism guides in Toledo, getting to know the hundreds of monuments in the city (especially the subways) or learning history in the original place where it was located. If you dare, you can also read the legends we offer on this page yourself or with the e-book "Navigating the Legends of Toledo". If technologies are not your strong suit, you can also bring the book printed thanks to bubok (click to access)
I'm sure you'll also be interested in: "Mercado Cervantino" from 15 to 17 April in Toledo.
And if you prefer to narrate a legend from Toledo directly, you can use "La Dama del Armiño", a magnificent legend that we have adapted for children, or one of those that we have already published in the Toledo legends adapted for children.
From time to time it is good to have a look at the Culturel agenda that the Toledo City Council keeps updated on this link. There is usually a lot of Culturel programming in Toledo: exhibitions, concerts, summer cinema, Luz Toledo, parades… Toledo Culturel Agenda.
Gifts for kids in Toledo
In the many shops of souvenirs from Toledo you can buy swords (large or small daggers) and other objects such as small armor, duplicates of weapons used in various films (and manufactured in Toledo), damascene gifts, clothes and various typical gifts, but we recommend buying a very typical sweet that you will love: marzipan, which although it is traditional at Christmas, can be bought at any time of year, especially in certain convents in the city. It will also be a good aperitif to endure the walks through the streets of Toledo.
Toledan night with children
But most of all, they'll love Toledan nightlife. You should know that in Toledo from 18 hours all museums and monuments close.
Even if you don't go to bed too late, you can take advantage of some of the routes or night walks that various guided tour companies in Toledo offer around the city, another "masterpiece" that will enchant the youngest: there are horror, historical, magical, with theatrical representation…
An additional charm of Toledo that no family should miss, because it will be unforgettable, even with children (check here companies that carry out routes and walks around Toledo).
I'm sure you're also interested in: Toledo tourism. Practical information about Toledo
At certain times of the year, such as holidays, Halloween or in summer, children's activities are intensified. For example, on some Saturdays in the spring of 2023 you can book the route "El Misterio de las Brujas de Toledo" (The Mystery of the Witches of Toledo) here.
Children's guided tour of Toledo on Halloween "The Phantom of the Templar and the…