In short, we tell you how to get to Toledo comfortably and as cheaply as possible using public transport, using your own means. Do you like to do tourism on your own? You've come to the right place. Read on.
First of all, as we always do in this type of articles, we insist: Toledo does not come a morning, an afternoon, a single day.
In Toledo you have to sleep to discover the "Toledo night" and attend the famous night guided tours.
You will discover a Toledo different from the monumental one that is shown to the tourist during the day. We tell you how to go by AVE or bus to Toledo.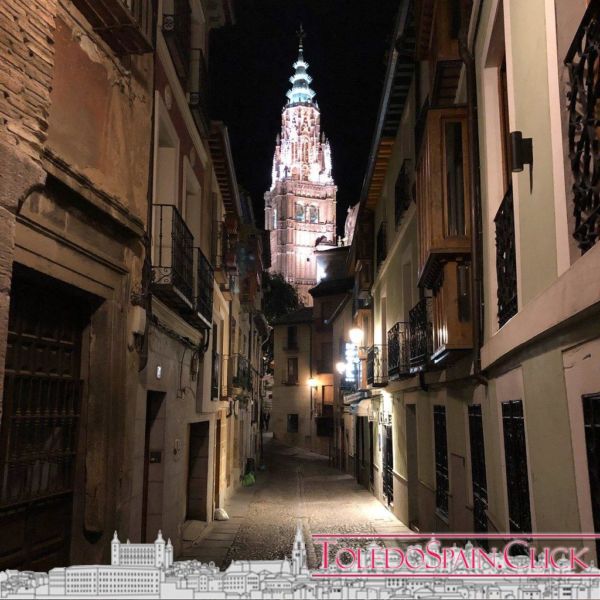 Toledo Cathedral, at night, from Santa Isabel Street
Having said the usual, do not come from Madrid running no matter how close it is and you leave at sunset, then we tell you how to get to Toledo using another transport other than your own vehicle, something highly recommended, as parking in Toledo is quite complicated.
Toledo is not visited in a day, or in a while… Anyway, if you have to travel from #Madrid to #Toledo, here we tell you the essentials: by AVE (train), bus or your own vehicle, and how to get here.Click to Tweet
By AVE (Avant de RENFE) from Madrid Atocha to Toledo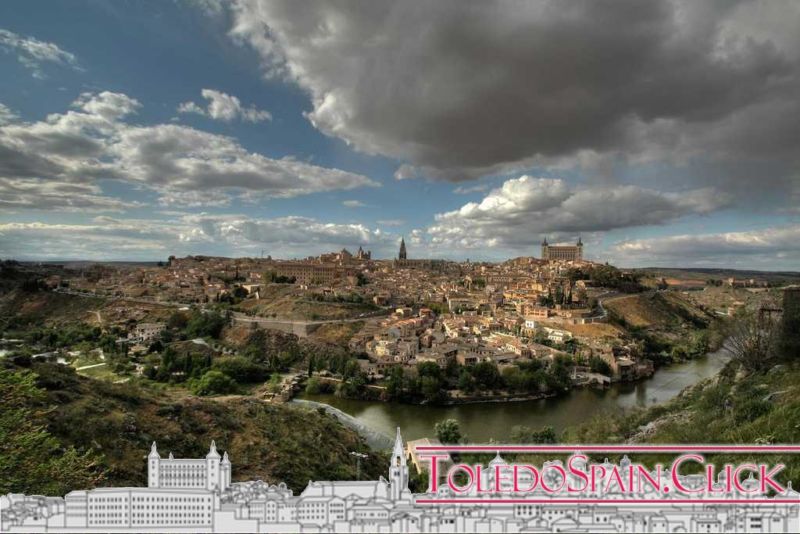 Toledo train station.
Sometimes it takes less time to get to Toledo using the Avant train than it does to get to some neighbourhoods of Madrid by Metro. It is not cheap, but it is very fast and comfortable and it is one of the best options to travel to Toledo from Madrid.
Warning! Especially on weekends and holidays, trains from Madrid are usually full. Tickets have to be bought in advance.
Don't arrive at the station and expect to find free places if it's a Sunday morning…
Also in the early hours of the day there can be problems when you make the route Toledo – Madrid, because it's the schedule in which many toledanos take advantage to go to work in Madrid and use the train.
When you arrive in Toledo, you will find a very coquettish station, which is 100 years old (in 2023), small and simple. You go out to the street and you will find taxis that "climb" you to the Zocodover square, a bus stop very near or you can walk, they are 30 minutes maximum going up the new escalators of the Miradero.
Timetable of the train from Madrid to Toledo:
Madrid (Atocha station) to Toledo:

Monday to Friday from 6:50 to 21:50 every hour.
Saturdays, Sundays and public holidays: 8:50 until 21:50 in alternate hours.

Toledo a Madrid:

Monday to Friday from 6:25 to 21:30 every hour approx.
Saturdays, Sundays and holidays: 9:25 to 21:30 every hour approx.