Many couples visit Toledo looking for history, monuments, attracted by the fame of this World Heritage city. But some are unaware that Toledo is the cradle of numerous romantic legends, the inspiration for great works of love created by the most renowned authors.
The combination of mystery, legend and romanticism is still reason enough for many couples to come to this city, but above all they will seek to share some memories that they will keep for life.
In this article we are going to help you to discover some of the most romantic places of the city so that those memories are, at least almost perfect.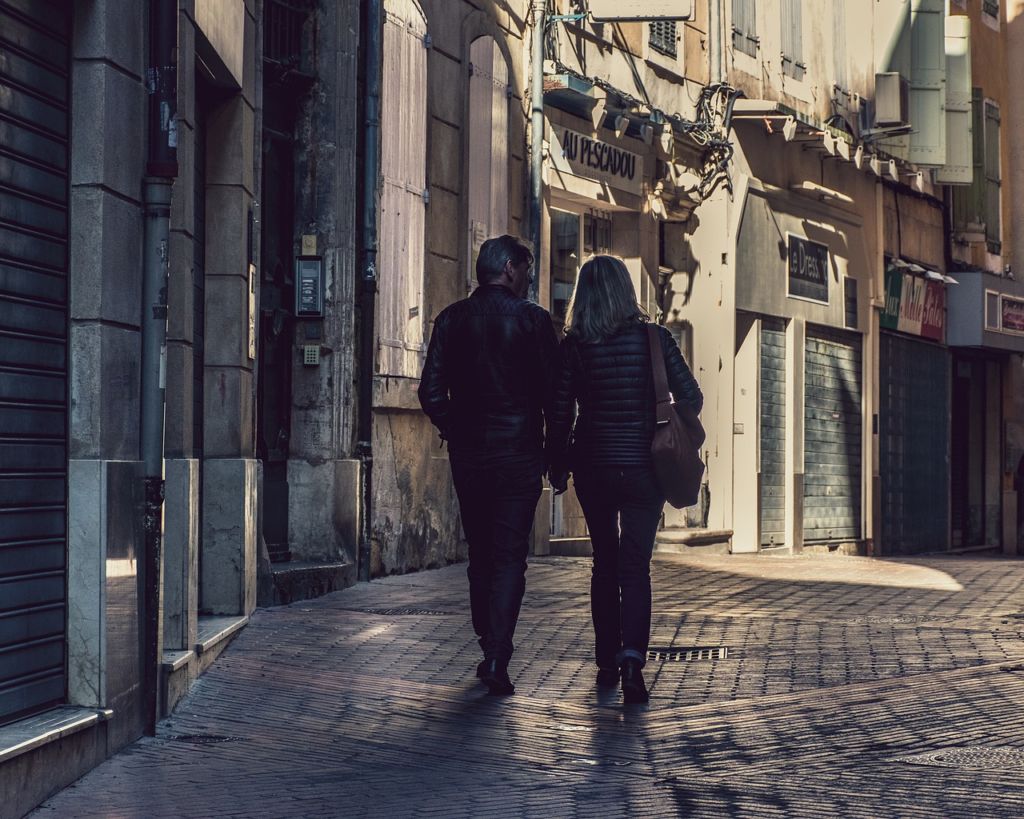 10 romantic corners in Toledo
Marañón said in "Elogio y nostalgia de Toledo" that "for the romantic traveller, Toledo is one of the few places in the world where you can effortlessly dream". We are going to dream and recommend some places to spend those special moments with your partner, if you are lucky enough to spend several days in Toledo: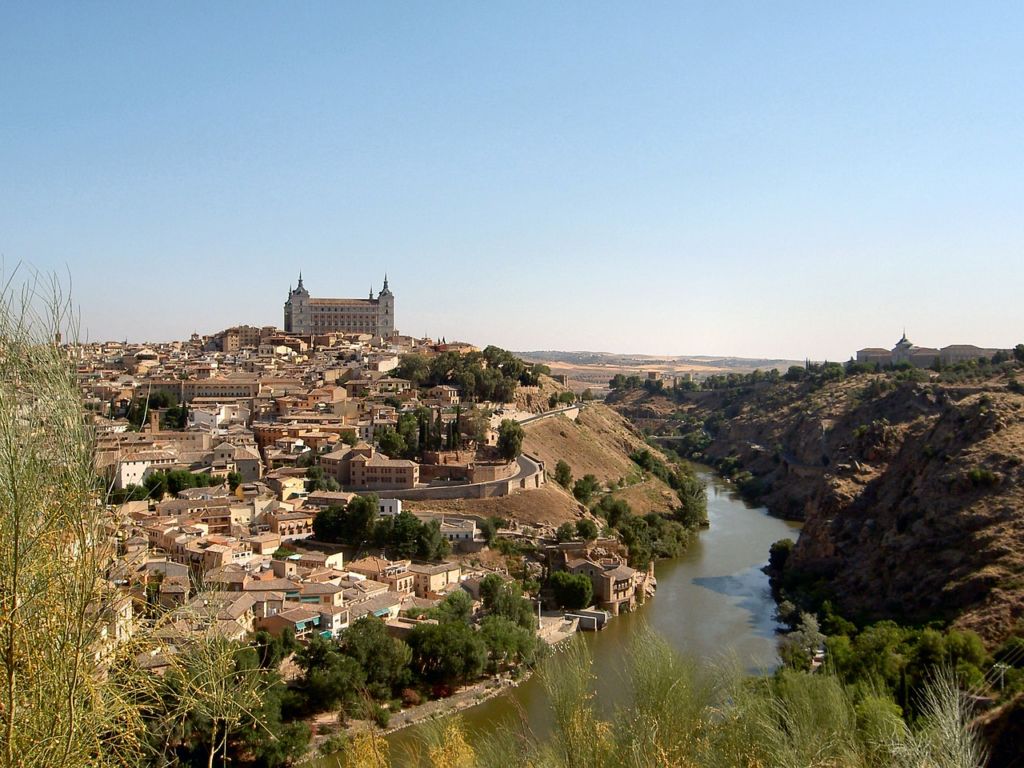 Photo: panoramic view of Toledo – Toledospain
1. Panoramic of Toledo from the Valley. A classic. Whether you see it from the road and viewpoint that surrounds this part of the city, or if you climb a little higher and contemplate it from the Parador Nacional, it is a must for the best arrumacos with your partner. At night, the view is incredible (many Toledans still take their partners there to practice that love), and if you can climb the "Piedra del Rey Moro" for a while, sit there for a few hours and share certain moments, it's priceless. You can also tell the legend that there is from that area to your partner.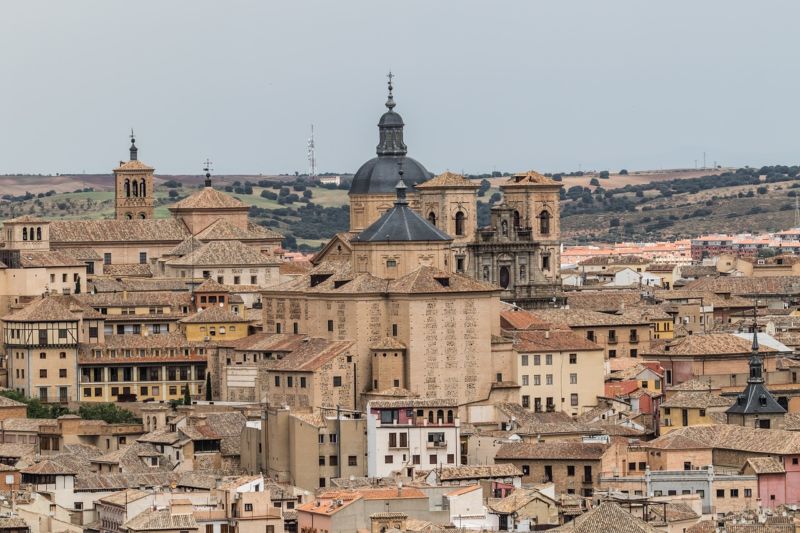 Cover photo of Santo Domingo el Real (Toledo)
2. Plaza de Santo Domingo el Real. One of the most representative authors of Romanticism is Gustavo Adolfo Bécquer, and he probably walked numerous times in this coquettish and silent square. There in "Toledospain.click Guides" we sometimes narrate some of his legends, always inspired by love, and that it is not a bad idea to remember when you walk through the streets of this city. (Thanks Silvia González)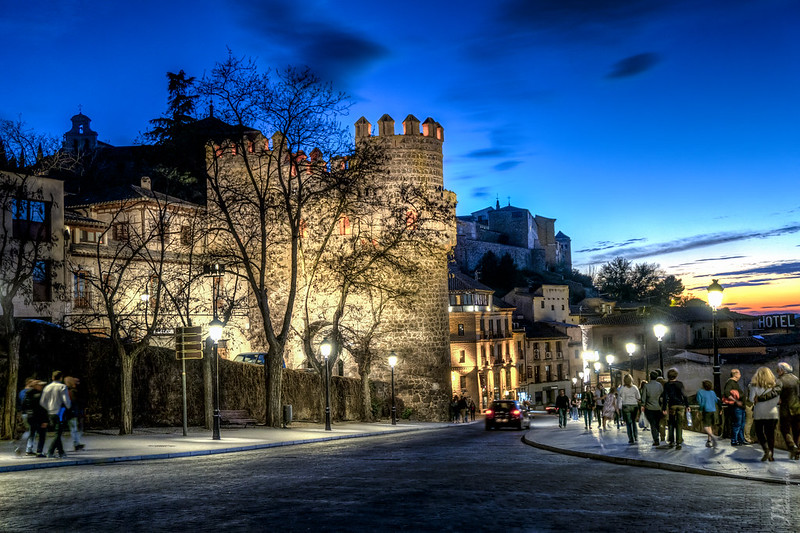 3. Paseo Virgen de Gracia. One of the areas with the most beautiful sunsets in Toledo, with the Church of the Monastery of San Juan de los Reyes as witness. A fairy tale. (Thanks Nuria AR and Marta Alarcón)
6. The bath of the Cava. Legend has it that the amorous relationship between the daughter of a Count and Don Rodrigo, king of the Goths, led to the loss of the peninsula back in 711. Be that as it may, it is a wonderful corner to get lost in, with marvellous views of the Bridge of San Martín. (Thanks Marta Alarcón)
7. The wall above the Alcantara gate. A somewhat hidden place, frequented by curious tourists and couples looking for solitude and wonderful views of the Alcantara Bridge. (Thanks Jacinto)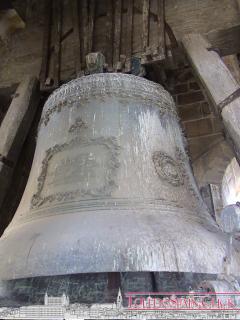 Toledo Cathedral Gorda Bell. Photo: Juan Luis Alonso.
8. Toledo from the heights. If you like to contemplate the city from above, there are three interesting and quite accessible points in which to declare your love:
La Campana Gorda de la Catedral de Toledo. We have already spoken on several occasions about this curious space. (Thanks Alejandro).
A restaurant with a terrace, such as Adolfo; the terrace of Hotel Carlos V; La Ermita (area of the Valley)….
Where to eat or dine in Toledo?.
This is a selection made by toledanos, sure that if you know the city you like other places… Leave them in the comments, if you want.
First published 22/03/15.