Some of the best known places in Toledo to go for tapas. If you like the midday snack, some pinchos, eating snacks while sharing a good time with friends leaning against the bar or on a terrace, Toledo is also your city. Where to have tapas in Toledo?
If you speak Spanish, I recommend this post about the best restaurants in the city of Toledo.
Some study I've read recently says that one of the great motivations for Spaniards to travel is eating and drinking (and not exactly in this order). In our destinations we seek, besides relaxing and discovering the culture and monuments of a new city, to locate good places, restaurants, bars and cafes, in which to taste the gastronomic delights that can offer us there. And I think few of us argue that this is so.
Although we have already spoken on other occasions about where to eat cheaply in Toledo, or to eat deluxe, even about where to eat a good sandwich in Toledo, we were left to dedicate an article to the art of tapas, understanding this as a kind of aperitif or tapa that accompanies a drink, usually beer or wine.
It should be pointed out beforehand that in Toledo, the tapa is usually paid for, if you add an aperitif to the drink it is usually scarce (olives, chips, etc.), in general, although there are some exceptions.
To discover these places the locals go to, I asked our Facebook group so that the same Toledans would comment on their favorite places to eat tapas in the city.
There are more than 30,000 people in that group, the vast majority from Toledo, and the participation was very discreet, compared to other similar surveys. This is probably due to the fact that the tapeo culture, although it exists in Toledo, is lower than in other cities in Spain. But we are not far away, there are places with a lot of activity and quality.
Essentially we are going to focus on the interior of the old part of Toledo, as most of the people who will read this article will be travellers and tourists visiting this part of the city.
Around Zocodover Square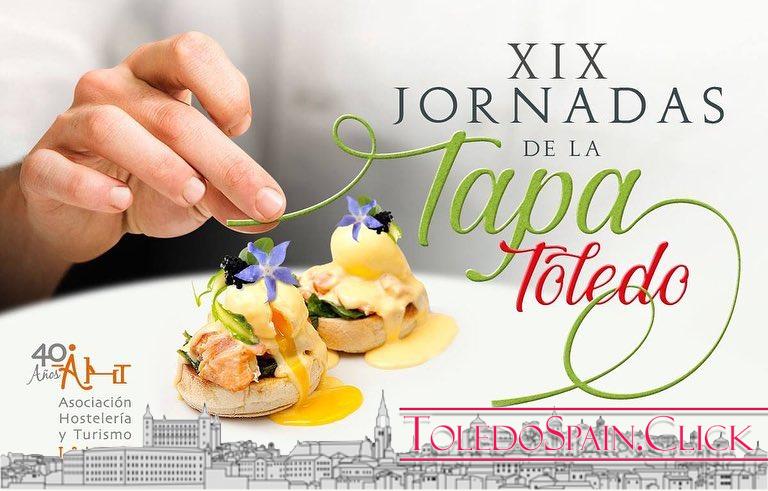 Ration of Carcamusas at Bar Ludeña in Toledo
Around the famous square there are numerous establishments, including terraces where you can sit down "to have a drink" or rest after an intense morning of tourism or after a guided tour of the city. In this area one of the best known is the Bar Ludeña (Plaza de la Magdalena, 10), a classic in Toledo where the famous Carcamusas were created, which you should not miss on your visit to Toledo. Not far away is the brewery El Trébol (Calle Santa Fe, 1) where you should try its famous "bomba" (potato with minced meat) and has a nice outdoor terrace (sometimes you will have to wait a while, it is always full). In this same street of Santa Fe we have "La Tabernita Tapas-Bar "with a current decoration and the "Cuchara de Palo". And in front of the Army Museum, in the Alcázar, is the "Cervecería Entrecalles "". This area has become an area very close to Zocodover in which to spend a good time tapas or dinner at night on its terraces at street level.
Insurance that you are also interested: Where to eat cheap in Toledo. (Updated)
Nearby, in front of the Museum of Santa Cruz, is the "Yoguis "(Plaza Santiago de Caballeros), a classic from Toledo where you can taste its wonderful potato omelette skewer at a very good price.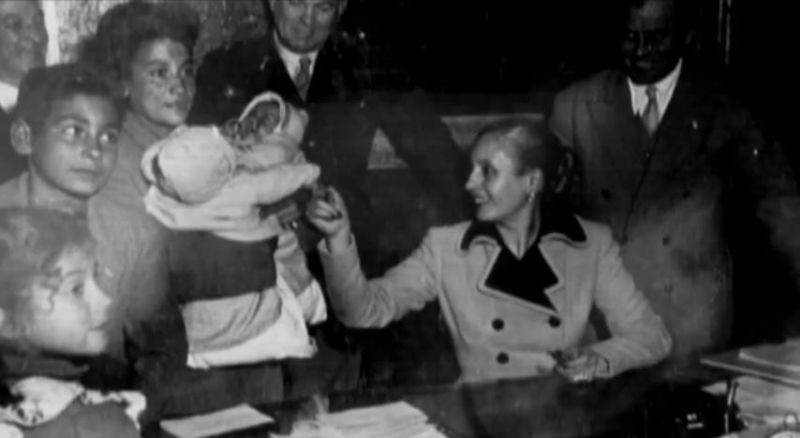 Tapas in the New Toledo Warehouse. Source: Facebook New Warehouse.
If we walk a little along Comercio Street and go out on the corner of Banco Santander we are near "Nuevo Almacén "(Calle Nueva, 7), with a wide variety of pinchos (a good tapa is always accompanied by the cane) hamburgers and international dishes.
Sillería y Alfileritos Street
As soon as we left Zocodover we found the "Taberna el Gallo", a classic Toledan. Next, in the Plaza de San Agustín we find the "Mercado de San Agustín", a building that contains several restaurants, among them some that serve pinchos and tapas.
Several restaurants frequented by locals mark out these beautiful and narrow streets of the downtown area. Among them we can mention "El Rincón de Juan" (Plaza Montalbanes, 1) with a terrace where you can taste good homemade dishes, al "Jacaranda "(Callejón Dos Codos, 1) a classic Toledo with its own pâtés and exquisite cheese tables.
We continue along the famous Alfileritos street until we reach the "Abadía", a classic Toledo with its caves where you can taste good dishes and also have tapas. It is always advisable to book.
Nearby, we find "El Gallego Tapas "(Cadenas, 2). Also in the cafe "La Pepa "(Cadenas, 3) you will find good tapas at lunch time, although the breakfasts to which many neighbors go are exquisite.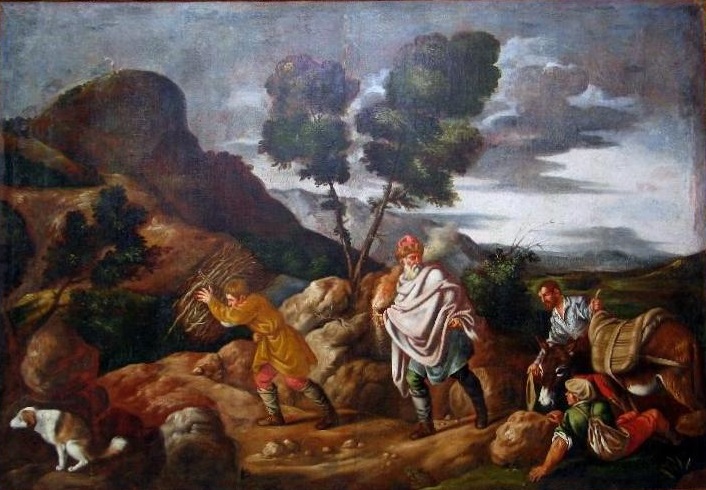 Alfileritos Street, a Corpus night in Toledo
Not far away you also have the Lizarrán (Toledo Ohio, 3) part of this national chain of local skewers.
We are now moving away from the bustling area of Zocodover and surroundings and we are wandering through the medieval and ancient streets of Toledo and visit the area of the Convents (and sheds)
.
Around the Cathedral
Leaving behind the famous street Hombre de Palo, we arrive at the Cathedral, and very close "Cathedral Collection "(Nuncio Viejo, 1), of the Adolfo group, as always with great quality. Very close by, "La Malquerida de la Trinidad "(Trinidad, 2) immerses us in a cosy vintage style.
If we border the Town Hall, we find the "Taberna el Botero "(City, 5), a place in the lunch and dinner of very pleasant form, eye is small, it is necessary to reserve and above all to take some excellent cocktails.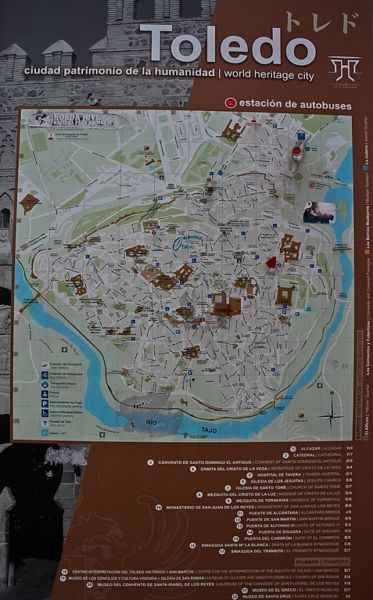 Taberna El Botero Toledo. Source: Facebook Taberna el Botero.
On the way up to Zocodover we find in Tornerías 5 the "Restaurante Tornerías", more typical and home-made quality food in which to have a snack before eating. In that same street we find "La Mona Bar", excellent tapas and beer at a good price.
Convents Neighborhood of Toledo
It is not too long ago that certain establishments in the convent area of Toledo came together to create the "convent district" and show a combined offer of tapas area. This area extends as far as the Diputación (which can be reached comfortably by the escalators of Recaredo) We have already spoken in another article about this interesting and beautiful area of Toledo, so we invite you to access here: tapas in the neighborhood of the Convents. Some of the establishments that you will be able to visit in this zone are:
La Clandestina (Tendillas Street, 3)
Korokke (Capuchinas Square, 2)
Taberna el Encanto (Plaza de la Merced, 5)
Hotel Entre Dos Aguas (Plaza de Santo Domingo el Antiguo)
Abrasador El Ambigú (Calle Tendillas, 8)
Fable (Calle La Merced, 6)
Embrujo Tavern (calle Santa Leocadia, 6)
Entrevinos Homebar (Calle Real, 3)
El Rus Tavern (Calle Real, 11).