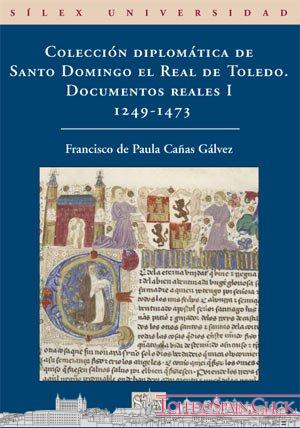 This first volume of royal documents in the form of a publication produced by the convent itself covers a chronological framework starting in 1249, the date of the oldest document preserved in the monastic archive, and culminating in 1473, the latter date, which coincides with the final years of the reign of Henry IV and the priory of Catherine of Castile, thus marking the end of a period in the history of Castile and Santo Domingo the Royal and the prelude to another, that of the Catholic Monarchs, of important political, social and cultural transformations to which the monastery of Toledo was no stranger.
The monastery of Santo Domingo el Real de Toledo occupies a prominent place in the history of Castile. Founded in 1364 by Inés García Suárez de Meneses, the new community enjoyed solid support from the Trastámara royalty from the very first moments of its life, a protection that not only allowed it to develop a particularly intense spiritual life, but was also essential for laying the socio-economic foundations on which, a few decades later, it would build its extensive heritage.
The final years of the 14th century and the first years of the 15th century were a period of singular political brilliance for the monastery of Toledo due to the close family ties that the prioresses Teresa de Ayala and her daughter, María de Castilla, maintained, and were able to reinforce with singular skill, with the royal houses of Castile, Aragon and Navarre. The crossed epistolary relationship between both parties, which is now being published in its entirety for the first time, shows that beyond purely family affections and royal devotions, Santo Domingo el Real de Toledo became in those late Middle Ages a centre of power of great transcendence for the business of the Castilian Crown.
On Friday, May 14, 2010 at 1:00 p.m. the new publication by the author Francisco de Paula Cañas Gálvez will be presented in the choir of the convent of Santo Domingo el Real. The act will be presided by the Archbishop of Toledo.