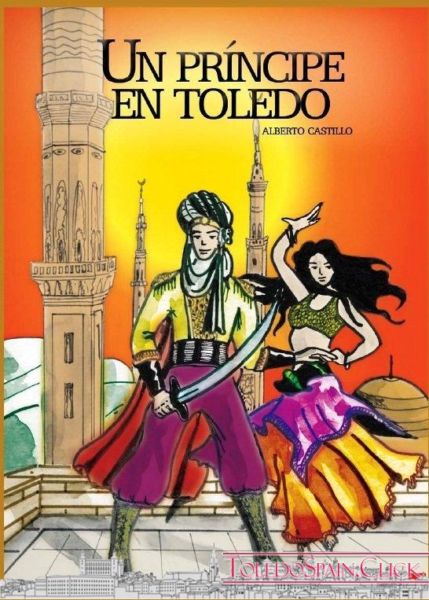 Alberto Castillo proposes this time a fascinating youth book that is developed in the Toledo of S. IX, occupied by Muslims for more than a century, but in which coexist both the Muslim religion, as the Jewish and Christian. History, yes, but its main objective is to entertain and amuse.
" This project was born out of a desire to teach my daughter the history of the city where we live. But I knew that confronting her with facts, dates, and kings, at her young age, could have an effect even contrary to that intended, so in this story I use the story to make the content even more exciting. I inculcate the pleasure of knowledge while having fun and promoting a taste for literature.
Besides the book, there is a theatrical version of free disposal " I found this possibility very interesting, the child can read the book and then see it represented, in a shorter version, yes, to be able to represent it in an hour. It is available for those theatre groups that want to use it on the web: www.albertocastillo.es".
The book discovers a not very well known part of the history of Toledo "Toledo keeps in his entrails of rock and brick the thousand histories of all those who walked by his streets. This is the story of a young man who over time managed to turn Cordoba into the largest and most influential city in the world and possibly also the most cultured, but who spent his first years in Toledo, soaking up its smells, tastes, sounds and also its magic and mysteries. Was Toledo where his imagination began to forge everything that would come later? This is, without a doubt, a story of secrets and uncertainties with which to dream freely"