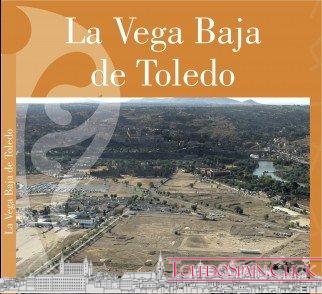 La Vega Baja de Toledo
" La Vega Baja de Toledo" is the title of the first book edited by Toletum Visigodo in collaboration with the Fundación Cultura y Deporte, the Toledo City Council and the Junta de Castilla-La Mancha. Over the course of five chapters, a journey is made through the past, present and future of this territory so deeply rooted in Toledo's history.
The book opens, as a prologue, with the intervention of the President of Castilla-La Mancha, José María Barreda, in the act of imposing the medal of honour of the Royal Academy of Fine Arts of San Fernando for its defence and commitment to historical heritage.
The work can be understood as a true encyclopaedia of the Vega Baja and this was the intention of his project. In the first chapter, "Territory: History, cartography and image", the Toledan archaeologist Ramón Villa and Diego Peris make a detailed study of the historical evolution through the centuries, up to our days, from the engravings and cartographic plans in which the Vega is present. Together with the description of the territory and its evolution, an abundant graphic documentation of plans, photographs and historical drawings gives an account of what this great space has been in its journey through the history of Spain and Toledo.
Edita: Toletum Visigodo
of the texts: Mª Mar Gallego García – Javier García González – Ricardo Izquierdo Benito
Jorge de Juan Ares – Lauro Olmo Enciso – Diego Peris Sánchez – Ramón Villa
of the photographs and drawings: Archive Toletum Visigodo
Archive Antonio Pareja Editor
Antonio L. Couple
Acknowledgements: Toledo Municipal Archive
Collaboration:
– Consejería de Cultura, Turismo y Artesanía
Junta de Comunidades de Castilla-La Mancha
– Toledo City Council
– Culture and Sports Foundation
Design and Layout: Antonio Pareja Editor
Editorial Coordination: Alfonso García – Diego Peris
Graphic coordination: Javier Fronce González
Image processing: Antonio L. Pareja
Ignacio Martín Tante
Carlos Pareja
Print: Codice
I.S.B.N.: 84-95453-65-7
Click on this link to download the complete book directly in PDF.