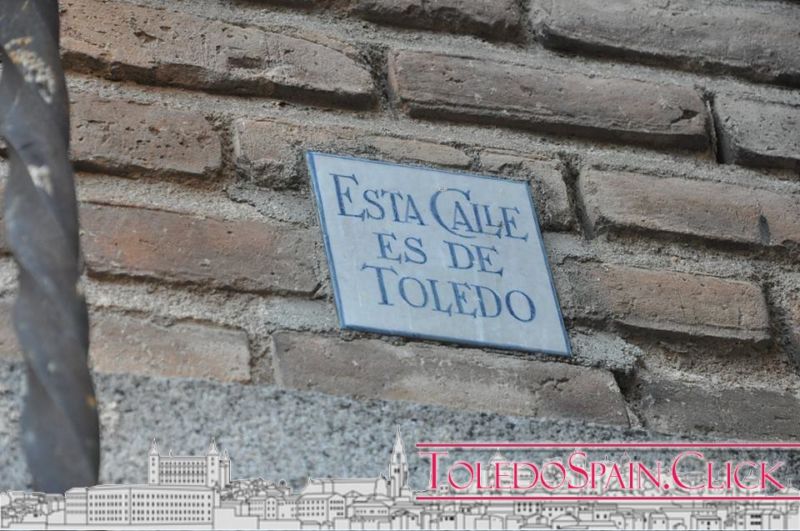 It calls much attention to own and strangers, that is to say, to the same toledanos and to the tourists who visit us, when they go walking by the streets of our city and suddenly they realize that in some of them there is a small plate where it prays: " This street is from Toledo" . They immediately ask themselves: But if we are in Toledo, where does it have to be from? And when it is explained to them, well, let's say that they understand the medium.
There was a time when Toledo was a dark city full of sheds, passageways, almost unviable alleys, adarves and endless nooks and crannies that made it both unhealthy and dangerous. I don't want to imagine what it would be like to walk through those streets on dark nights, without lighting and without any security, even during the day.
Tell Cervantes in El Quijote that Toledo was a bustling city and it is impossible to understand that in other times Toledo had the same population it has today. Where could so many people live? bearing in mind that much of the habitable land was occupied by convents, churches, palaces, little hospitals, etc. Santa Teresa herself did not obtain in the first instance permission to found in our city because it was impossible to house more convents here. It is easy to imagine that people would live in the streets by day and night crammed into caves, subways, passageways and in a thousand ways that today would be unthinkable. You try to locate within the walls all the Industrial Estate, Buenavista, Santa Bárbara, Palomarejos, Valparaíso, etc. You don't get it, do you?
But in 1561 Felipe II moved the capital of the Empire to Madrid and although in principle they did not, later the nobles were abandoning their palace-houses of Toledo and followed in the footsteps of the monarch. When these palaces were abandoned, the religious orders that were mostly located outside the walls took advantage of them and acquired these palaces at low cost or when not, they were ceded to them as prebendas or gifts and Toledo became a convent city. Many monks and nuns came and lived here and the convents had to be enlarged by buying the adjacent houses. Sometimes these houses were separated only by a small adarve or alley and then what these communities did was to call it theirs by incorporating it into their space. Also some neighbors and even today has continued to practice and practice their own and closed either with a gate, or with a door and a small wall some of these public spaces.
These were times when the municipal power was rather scarce and the ecclesiastical power that even exercised of notary prevailed, with which nothing prevented them from appropriating these alleys, but even so, in some cases, the city council of turn decided to put the plates to which I alluded at the beginning so that neither the Church nor the particulars could close more public ways.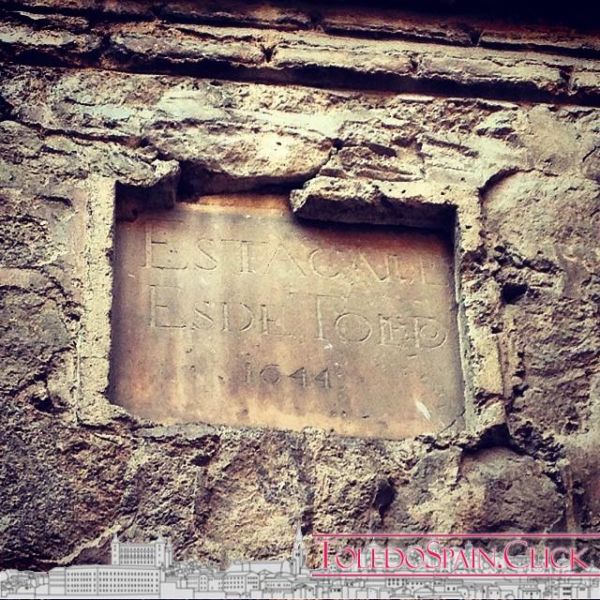 The most famous "stolen alleys" in Toledo are those in the Plaza Abdón de Paz (common to La Cabeza), which overlooked the Locum. These alleys found in the Judería Menor, most of the time served this community to repel and hide from attacks. Also noteworthy are those on Calle de la Plata, which borders the church of San Vicente or Círculo del Arte and that of San Pedro Mártir (University). Recently the same has been done with the alleyways of Los Siete 'Abujeros' and Infierno, both closed with gates.
I'm sure you'll also be interested in: "El Efebo", by Joaquín Pérez-Mínguez
Although it has nothing to do with this issue a very similar topic is that of the "real streets". Since Toledo is the city of the three cultures and their neighbourhoods are perfectly delimited, there were times when some streets in these neighbourhoods had to serve all the inhabitants of the city. This way we have in addition to the Real street, the one of Santo Tomé, the one of the Angel or the one of the Real del Arrabal, that is to say, by these streets any inhabitant of Toledo could transit independently of which it was his culture or religion without having to pay tribute some. We could also say that they were streets that linked neighborhoods.
I hope to have clarified a little these sometimes confusing terms that today have no place in our society but that once in Toledo were the cause of not a few problems.
Text: CARLOS DUEÑAS REY
Alley next to San Vicente Church (Círculo del Arte)
Header photo: Eloy Moreno at Flickr.com