During the week of Corpus Christi (23-28 May) a large number of "monuments" can be visited in Toledo which are usually closed to the public's curiosity. Each year, during Corpus Christi week, the courtyards of numerous Toledo houses are extraordinarily decorated and open their doors to discover unique, secret private spaces. Below we share the program and opening hours for this coming week.
CLICK HERE IF YOU LOOK FOR INFORMATION AND PROGRAM OF ACTIVITIES ON CORPUS CHRISTI IN TOLEDO 2017: Corpus Christi Toledo 2017. Information and programme of activities
Or about the activities in the Patios for 2017: Patios of Toledo in Corpus Christi 2017
Visiting hours 2016:
General opening hours for visits to courtyards:
Monday to Friday, from 18:00 to 22:00 h.

Saturday, 12:00 to 14:00 and 18:00 to 22:00
Source: www.patiosdetoledo.es
Location of Toledo courtyards open for Corpus Week 2016: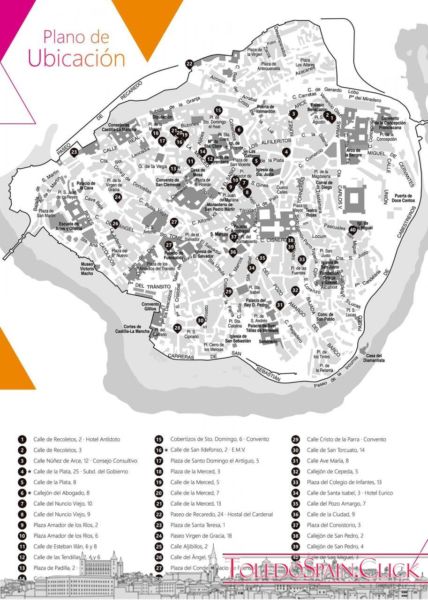 (Source: FB Patios de Toledo) – Download in PDF.
Activities planned in the courtyards:
Click here to download activities in the courtyards 2016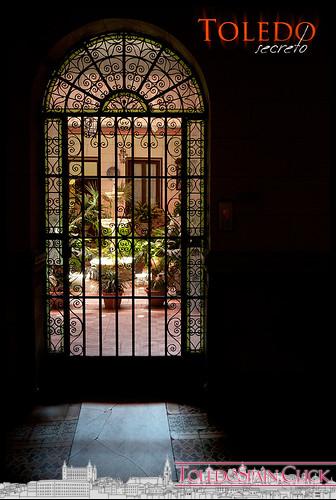 And if you're looking for all the Corpus activities programming in Toledo 2016, click here.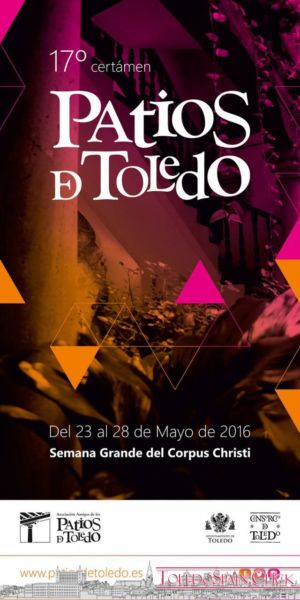 VISITS GUIDED BY THE PATIOS OF CORPUS CHRISTI DE TOLEDO
Would you like to take a guided tour of some of the courtyards, listening to the history, anecdotes and curiosities of Toledo's Corpus, book a route at toledospain.click
I'm sure you're also interested: Corpus Christi Toledo 2018. Information and programme of activities
CLICK HERE IF YOU LOOK FOR INFORMATION AND PROGRAM OF ACTIVITIES ON CORPUS CHRISTI IN TOLEDO 2017: Corpus Christi Toledo 2017. Information and programme of activities
Or about the activities in the Patios for 2017: Patios of Toledo in Corpus Christi 2017