During the week of Corpus Christi (17 to 22 June 2023) a large number of "monuments" can be visited in Toledo which are usually closed to the curiosity of the public.
Each year, during Corpus Christi week, the courtyards of numerous Toledo houses are extraordinarily decorated and open their doors to discover unique private spaces, secrets.
Below we share the program and opening hours for this coming week.
CLICK HERE IF YOU LOOK FOR INFORMATION AND PROGRAM OF ACTIVITIES ON THE CORPUS CHRISTI IN TOLEDO 2019 : Corpus Christi Toledo 2023. Information and programme of activities
Visiting hours 2023 from Monday 17 to 22 June (definitive):
General opening hours for visits to courtyards:
Monday to Friday, from 18:00 to 22:00 h.
Saturday, 12:00 to 14:00 and 18:00 to 22:00
Location of the courtyards of Toledo open for the week of Corpus 2023: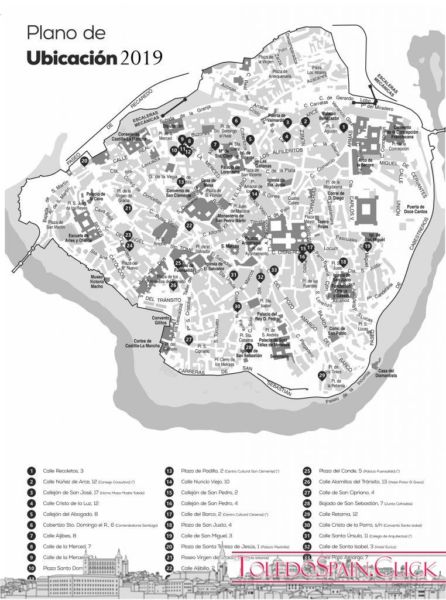 Location of the Patios opened during Corpus 2023 in Toledo. Source: web oficial.Click here to download the map of patios in PDF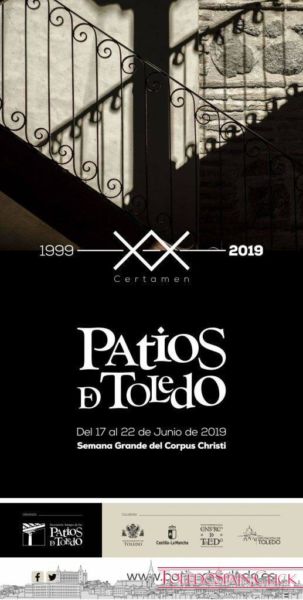 Certamen Patios Corpus Toledo 2023
Activities planned in the courtyards:
During Corpus Week, a series of cultural activities and concerts worthy of a visit take place inside some courtyards. Next we share the program designed by the Association of Friends of the Patios of Toledo in collaboration with various entities: Click here to download in PDF: Activities in the Patios of Corpus Christi 2023.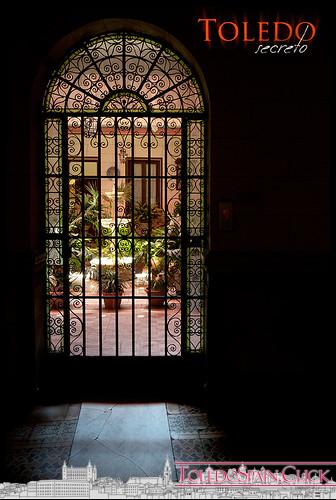 Guided tours to the Patios of Corpus Christi in Toledo
The company Toledo Spain has organized for the week of Corpus Christi (from 17 to 22 June 2023, except the afternoon of 19 and all day 20) guided tours in some of the courtyards that open during this week. Guided tours will be made in the morning and afternoon and can be booked at this link: Guided visits to the Corpus patios in Toledo.
Route through the Patios of Corpus Christi in Toledo with Toledo Spain
And if you're looking for all the Corpus activities programming in Toledo 2023, click here.
AdvertisingInsurance that you are also interested: Corpus Christi 2023 Concerts in Toledo
More information about Corpus Christi in Toledo 2023:
Corpus Christi Concerts Toledo 2023
Photographs of Corpus Christi in Toledo.
How to visit the courtyards of Toledo's Corpus Christi in 2023.
Source: www.patiosdetoledo.es