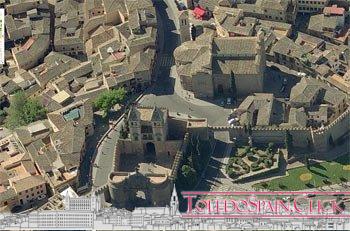 It also includes the visualization of maps as a street map and incorporates a "bird's eye view" option (similar to Googlemaps, although with even better resolution), with which it is possible to observe the city in panoramic view seeing its monuments and streets from the four cardinal points.
Now you can go to http://local.live.com and enjoy Toledo from a bird's eye view. The idea is very similar to that developed by Google and Yellow Pages, except that the images are more current, of higher quality and can be seen from the four cardinal points, as we see in the screenshots attached to this page.

You can also access the different cities from the Windows Live: In it you can find the direct links to access the "vista of pájaro" in Toledo, Cordoba, Lleida and Tarragona.
A "little toy" of high technology with which to have a good time: Click here to go directly to Toledo at local.live.com
I'm sure you'll also be interested: "Secret" corners to photograph Toledo at night