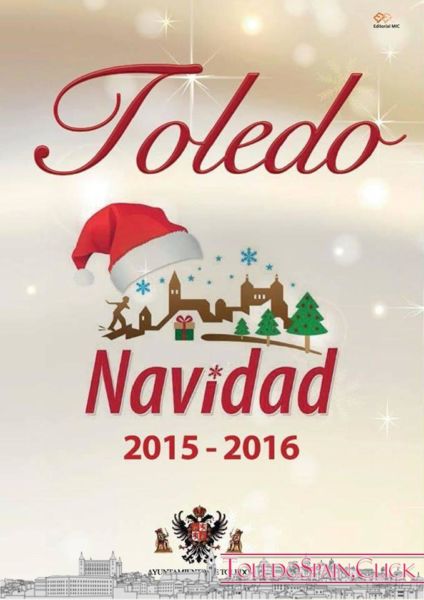 Christmas Programme Toledo 2015
The city of Toledo will have this Christmas 2015 with five focuses of attractions and activities for the whole family where the main attractions of the holiday program will congregate, as reported by the City Council. Below we share the program of activities in Toledo for 2015.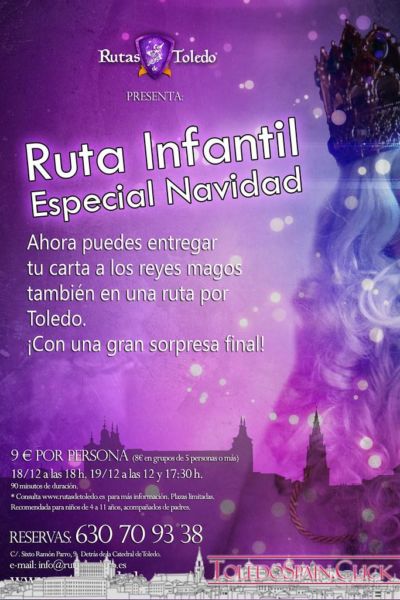 New special children's Christmas route through Toledo, information and reservations at this link.
On Friday December 4 at 18:30h these activities began with the lighting of the Christmas lighting, which this year has a new attraction: the ornamental lighting of the bridges of Alcántara and San Martín.
The Town Hall square will be "the heart of Christmas" in Toledo, according to the Councillor for Festejos, who added that this space will house a classic merry-go-round next to a series of booths and free activities such as magic, workshops and storytelling, among others, aimed at children and families.
There will be four other focal points of attraction in various parts of the city, starting with "Toletum", turned into a "Christmas City" with ice rink, toy library, inflatable castles, flea market, workshops and other attractions from December 5 to January 10.
Another of the nuclei of these festivals is the civic center of Santa Maria de Benquerencia, which will host the Festival of New Technologies on 22, 23, 24, 28, 29, 30 and 31 December. In addition, there will be children's fairs throughout Christmas in the Plaza de Filipinas (from December 18 to January 10) and Plaza de España (from December 10 to January 10).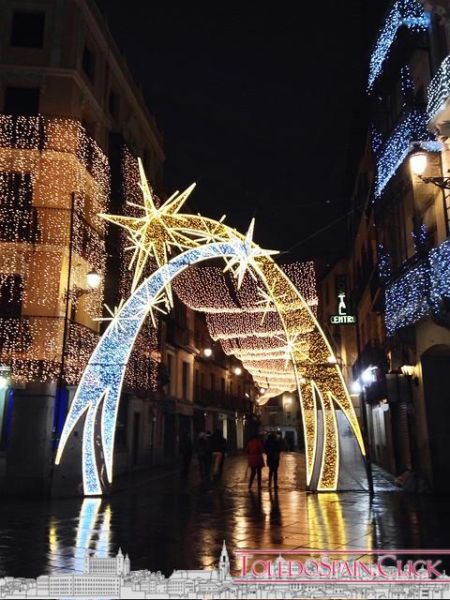 Toledo will welcome 2016 and, with the new year, its title of Spanish Capital of Gastronomy, with a special lighting of the bridges and a New Year's Eve party in the Plaza de Zocodover, from where RTVCM will broadcast the bells all over Castilla-La Mancha and then give way to a spectacular burning of fireworks.
Complete program of activities
Click here to download in PDF
Source Toledo City Council.
And if at this time you want to do something different, discover the routes "Toledo mágico" or "Toledo subterráneo" offered by Toledo Spain in this link, or in this calendar of routes scheduled for Christmas:
Reservations for routes in Toledo, here.