Julio Contreras sends us a magnificently written article that we could consider between the legend and the history of one of our most universal painters, closely related to the city of Toledo: El Greco. Magisterially he makes a comparison between the rich Greek mythology and the city that housed the mastery of the Cretan painter.
El Greco arrived in Spain at a bad time, Trento had already decreed the end of Renaissance fashion, and the Hispanic passion for the myths and legends of golden antiquity took refuge in metaphors of artists who, like El Greco himself, interpreted to their own taste those dogmas of the Council, as the call of "original sin," according to which, outside Paradise, the born of Eve were conceived in sin and bore such a taint, until with the baptismal waters they were restored to the former purity of when she and Adam lived together without sin.
In such a hangover of Tridentine counterreforms, two Toledan figures were modeled, today kept in the Prado Museum in Madrid, which were hidden until the Inquisition was abolished and brought back to light. This pair of mythological and not at all counter-reformist figures were made by El Greco and represent Epimetheus and Pandora.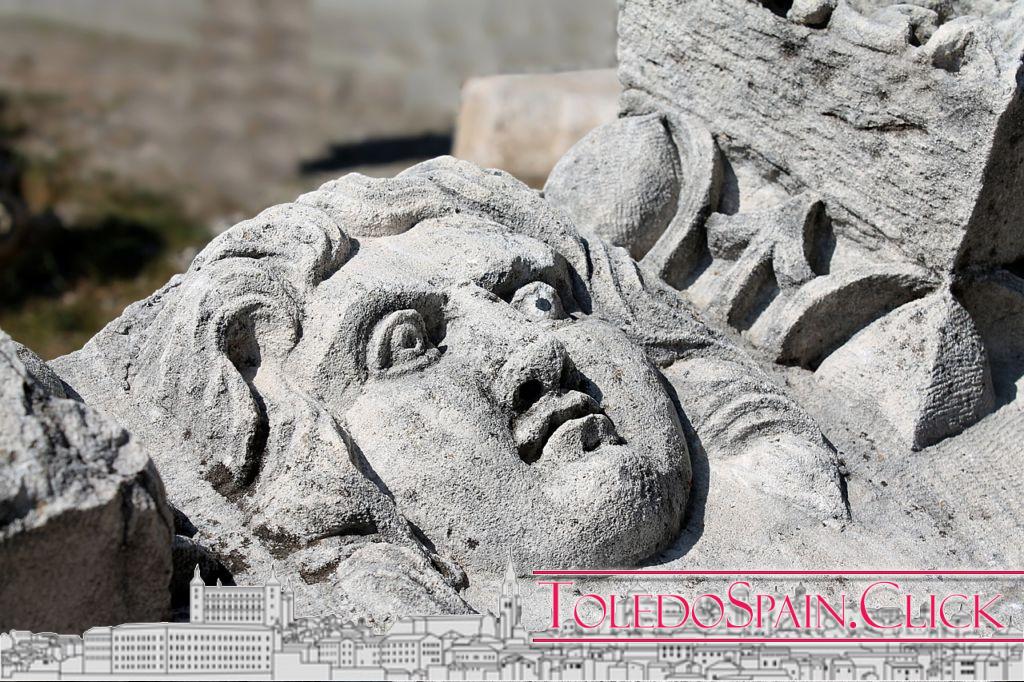 Toledo welcomes a failed Greco, in 1577, disappointed by the new Madrid court, which only sees in the sumo artist a haughty and rebellious foreigner. This painter, who would dare to place women (the three Marias) right in the painting where he depicts the Romans stripping Christ (" El Espolio" ), also had the daring irreverence of imagining the original couple in two figures very contrary to the hypocritical taste emanating from Trent, that is to say, either with fig leaves or with his hands covering his basses.
It is the time when they clumsily cover the nudes of the brilliant Michelangelo in the Sistine; and they even remove from Christmas cribs the Child God who in his innocence shows that he is… a child, without any kind of doubt.
But there is much more and that is that for the artist, and so he represents them with his own intent, our first parents are not the ones that the Bible says, but the Greeks of pagan and mythological worship.
Hesiod tells us that Chaos was born in the beginning, then Gaia, Uranus… and other immortals were born, including Eros "the one who distills his sweet desire that brings down all reasonable advice". From Uranus and Gaia, motivated by erotic desire were born sons like Ocean, Japeto and Cronus, and also daughters like Rhea and Thetis. From Rhea and Cronus were born Hera, Zeus and other immortals of Olympus that inspired by Eros were reproducing each other, and from Thetis and Ocean were born oceans from which Asia would join Japeto and came to the world Prometheus and Epimetheus. It is said that the most addicted to the joys of Eros was Zeus himself, who, beginning with Hera and following by the other female divinities of Olympus, was the most prolific father at that time, to the point of arousing the continuous jealousy of Hera who, despised, gave birth to Hephaestus without giving Zeus this paternity. There were more immortal creatures, gods and goddesses not so relevant to reach Epimetheus and Pandora, but we will not refer to them for the moment.
I'm sure you're also interested: El Greco and his hieroglyphics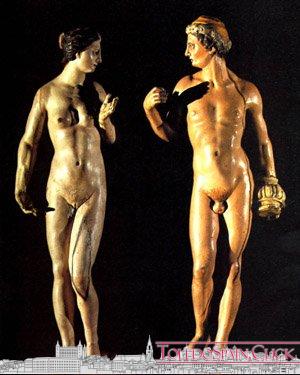 Now it is worth remembering that Prometheus, with mud and fire (this stolen from Hephaestus of Olympus) was forming masculine beings in the likeness of the immortal gods, only that they were called men and could die; but he did not know or did not want to make other creatures in the likeness of goddesses, but he only modeled animals as well. When the gods looked at such clay and fire genres, they decided to use them to entertain and feed themselves; giving them a conservation instinct only because they did not have to worry about their lives.
Very sportively Zeus gave the men athletic characteristics to do in his honor Olympic games, cultivate the lands of his sister Demeter and attract him as much or more than some goddesses, from time to time; and to the inslucid animals he endowed them with penguins thighs and appetizing meats, speed to escape and some defensive weapons so that the fun of hunting them would be greater when the Olympic lineage decided to extend their alimentary diet, in principle only vegetarian based on natural products and a preparation called ambrosia that granted the immortality.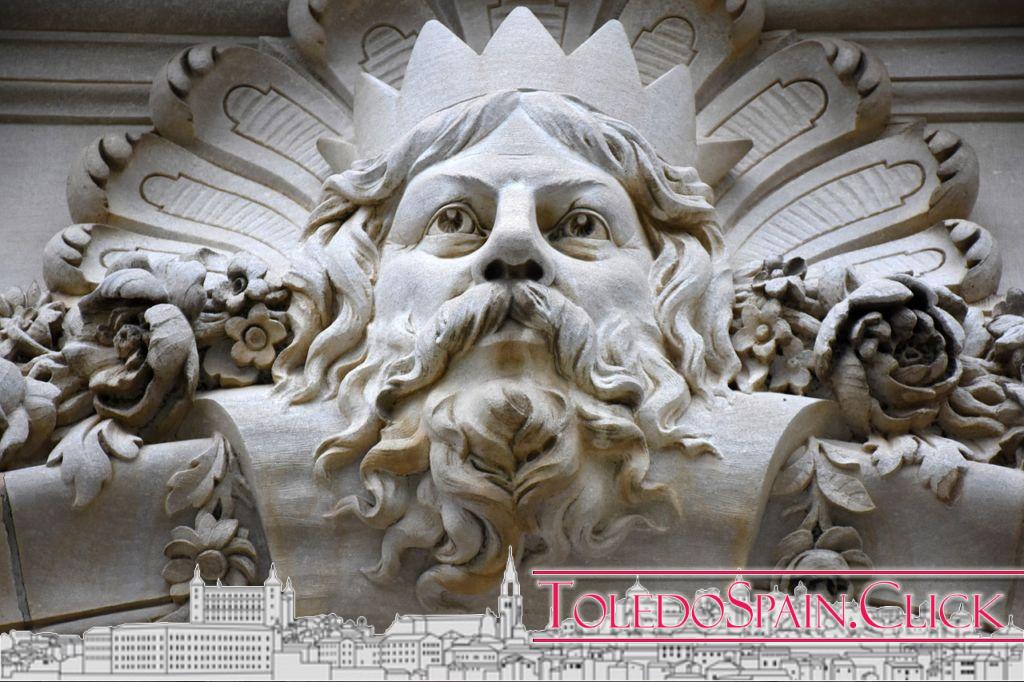 When the beasts attacked the men, Prometheus warned that perhaps his favorite creatures were in inferior conditions to the animals and, as he used to do, without entrusting himself neither to Zeus nor to Pluto, he stole from the sabihonda of Athena a little of his intelligence to give it to the men, who could thus figure out how to get rid of being devoured, and even how to manufacture weapons to go hunting like the gods.
It is said that at that time there was still no woman among men, and they were so much practicing the arts of hunting were becoming warlike and insensitive to bloodshed, and even killed each other with great disgust of the sense Prometheus and feared to see them disappear.
In vain Eros inflamed in them his desire because among them they did not reproduce, not even so little when they united with the females of some little fierce animals; with which, except those in which Zeus fixed himself, who ended up transformed into stars of the firmament, all had sentenced their extinction.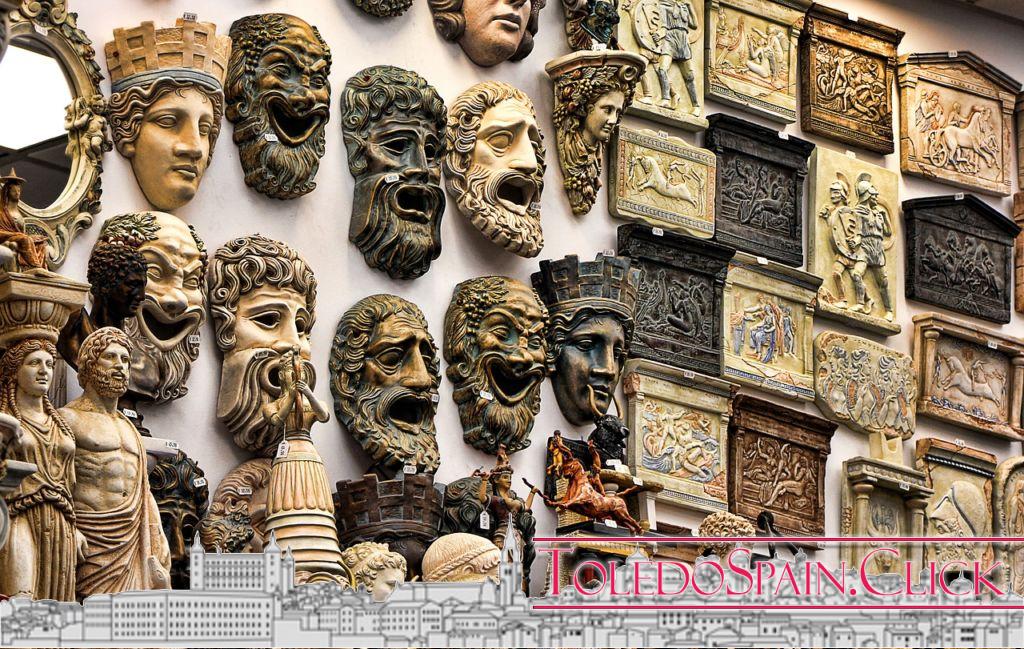 The resentful Hephaestus, meanwhile, convinced Zeus to punish the insolent Prometheus who had stolen their fire and wisdom, and presented his perverse and deceitful plan. Modeled the same as men, but taking as a model his wife, Aphrodite, the artisan of Olympus presented to the immortals a woman, a new creature destined to torment Prometheus and his wise dolls of fire and clay, and to make her seem completely harmless he modeled her with tender softness, in the image and likeness of the skin of the goddesses, But he asked Zeus to order the assembly of immortals to give her their particular gifts, from the wisdom of Athena to the chastity of Artemis, but also with the many defects that characterized some deities, and so the new creature would carry within it many contradictions that would impede its happiness and that of the companion of its life, which, it is said, he pretended to be Prometheus if the Fate admitted that it was so. But another thing decided Fate, force previous and superior to all that exists, before which Zeus himself smoothed himself and could only delay, not impede, the fulfillment of his capricious dictates. Inexorably it was decided by the supreme chance that Prometheus did not accept the singular Pandora, because he was cautious and suspicious of the gods (finally, Zeus would chain him in the highest Caucasus, to torment him cruelly and incessantly).
Although one could not imagine deception in someone as beautiful as that woman full of gifts seemed to him (Pandora means all gifts), Prometheus had not just let himself be seduced, no matter how much Eros inflamed his passion, but he managed to pass close to that divine breath Epimetheus and when he saw her he did not think about it and crossed the threshold donated by the chaste Hymenaeus to guarantee that, from Olympus at least, he had escaped virginal with so much lust among the gods.
Naive bearer of the most opposite qualities Pandora is the first mother of humanity, from which we are all born with the vices and virtues that still characterize us.
El Greco represents the first Eve, the mythological Pandora, in a nude that for centuries, no artist would ever repeat again, and in which the female sex is not veiled but is evidenced because she has just lost her virgin gifts, as indicated by the figure of her Adam with his hand in the urn, but she although confused is not desolate because she already feels in a state of good hope, and is that, as the popular councils say, "hope is the last thing to be lost". And that same sweet hope is what will allow Greco to continue his life in a Toledo of hostile canons and ferocious repressors in the image of the supreme inquisitor who well repudiates the free and carnal, albeit with calculated hypocrisy.
With his hope and his best arts the Greco remains in the immortal Toledo, and also with his badly disguised preferences for human paganism that try to veto him (twenty-seven Greek works of the classics he left in his library in front of only seventeen Spanish authors of his time), which lead him to express in another way, with his sinless naked couple, the same dogma that the Pope of Rome and the brainy conciliar fathers had solemnly wanted to declare in Trent. Eva-Pandora conceived the human lineage, to which we still belong, but from that immemorial moment hope is the gift that encourages the world, along with love, and keeps us in it despite the curse of the god of eagle and lightning.
That scandalously human female figure made by El Greco, makes us an accomplice wink and links the most legendary city that is Toledo with the legends of ancient Greece. ç
It will not be the only Pandora's myth that if we investigate we can still find in the city of legends, the mythical mansion that embraces the Tagus, as a loving accomplice of centuries preserving its fabulous History.