Download in this link the complete program "Lux Greco 2012" in PDF. (Source: Toledo Tourism)
Press release from the Town Hall (06-07-12): El Miradero and El Rojas are added to the Cathedral as stages for Lux Greco 2012, to be held on 13, 14, 20 and 21 July
One of the magnificent panoramic views of José María Moreno Santiago – Tavera 2011 (click here for more)
Advertising
On 13, 14, 20 and 21 July 2012 will be held in Toledo the fourth edition of this show dedicated to El Greco and will flood the city with light, music and magic.
" Toledo: Lux Greco" is a monumental spectacle based on the work of El Greco and which kicks off the future celebration of his IV Centenary in 2014.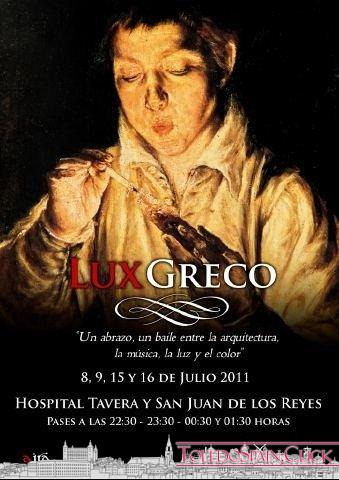 Some examples from the show 2009 and 2010: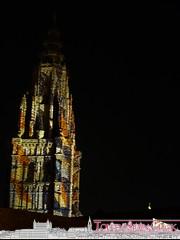 Find out more:
Original information: Turismo Toledo
Photos:
– Multimedia compilation Lux Greco 2010 (link)
– Preview of the 2009 show by LumixFun on Flickr.com
More about the painter: El Greco secreto
Photos by Toledo Imperial City on Flickr.com – Visit his Blog.
Sara Hidalgo Villamor sends us two articles about Lux Greco published in press with a magnificent photo of her property: elmundo.es and estrelladigital.es
You can see some pictures of Lux Greco 2011 here: http://flic.kr/s/aHsjvr1QqC
And if you want to make a night route through Toledo, do not hesitate, go to toledospain.click